2 Attending
2 Awaiting Reply
2 Not Attending
Time
Friday, September 11, 2015 8:00 am - Sunday, September 13, 2015 6:59 pm
Location
Douglas Park
1401 S Sacramento Dr.
Chicago
Illinois
United States
No Doubt, Modest Mouse, Faith No More, Iggy Pop, Snoop dog, Damian "Jr. Gong" Marley, Motorhead, Rancid, Tenacious D, Billy Idol, Ice Cube & Special Guests, Alkaline Trio, Coheed and Cambria, Taking Back Sunday, Rodrigo Y Gabriela, Drive Like Jehu, Merle Haggard, Flogging Molly, Slightly Stoopid, L7, Alexisonfire, Thrice, The Dirty Heads, Stephen "Ragga" Marley, The Academy Is..., The Lawrence Arms, KONGOS, Cypress Hill, Echo & The Bunnymen, Bootsy Collins' RubberB and, The Devil Wears Prada, Yelawolf, Pennywise, and many many more...
Friday
Sep 11
, 2015
 – 
Sunday
Sep 13
, 2015
1:00 PM
All Ages
129.98
If I were up there I would be rushing to get my ticket! Wow - what a line up. These are some of my favorite bands. Thanks for using our events to share with!
View More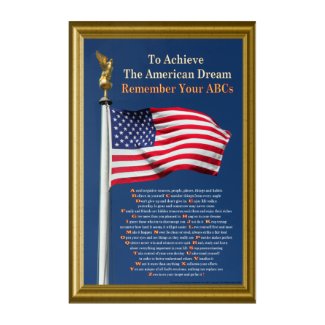 To Achieve The American Dream Remember Your ABCs Acrylic Wall Art
by
Wanda_Hope_Carter
View more American Acrylic Wall Arts at
zazzle.com