Stats
| | |
| --- | --- |
| Views: | 209 |
| Bids: | 1 |
| Questions: | 0 |
| Followers: | 3 |
Last Updated on Saturday, 20 August 2016 9:34am
Rare and unique sculptures in the form of the four elements, wind, earth, fire and water. Original art crafted by artist Shirley Jackowiec.
Information
Full Description:

This is a bid or buy now listing.

Wind Sculpture 17"H X 10"W
Earth Sculpture 11"H X 9"W
Fire Sculpture 13"H X 9.5"W
Water Sculpture 16"H X 8.5"W
Depths up to 1 +"
Measurements taken at widest points

Easy to hang.

This collection of hand crafted sculptures is rare for being a complete set including all four elements of wind, earth, fire and water.

Elemental Goddesses is the inspiration and theme of the pieces.

Each sculpture is intricately crafted with both bold and fine expressive details to complement the other pieces in the set.

Color tones of black, brown, bronze and golds accentuate the highly textured design work.

These intriguing and mysterious sculptures project the moods of the elemental goddesses and would look good in any decor setting at home or in an office.

Each piece is quite heavy and sturdy original artwork.

Like New! Once they were hung on this wall they have not been moved since.

The copyright on these sculptures is 2004.

Includes the original artist label card and business card stating authenticity.

A recent search of the artist Shirley Jackowiec, no longer turns up a current official site offering these sculptures.

Very Rare, Very Unusual, Very Decorative Conversational art pieces.

Being a bid or buy now listing, there is no expiration on the bid time, and a reasonable bid may be accepted at any time.


Thank you for your interest!
Questions
Also Available From This Seller
$

1,999.00 USD

$3,499.00 USD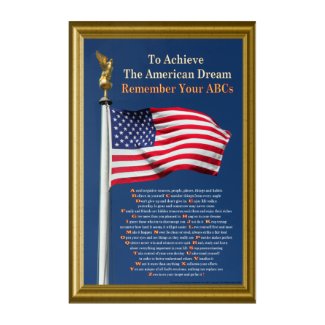 To Achieve The American Dream Remember Your ABCs Acrylic Wall Art
by
Wanda_Hope_Carter
View more American Acrylic Wall Arts at
zazzle.com