, Florida
United States
I am the owner of TeamNetworks.Net and InspirationMotivation.com, a web store that has existed since 1999. I strive to make all of my customers happy and satisfied with their experience.
Here, I will from time to time offer special discounts of products found at InspirationMotivation.com to TeamNetworks.Net members and list some of the other items available at that site, many of which may be my own creations.
Here is where I will also be listing items from my estate sale on going along with antiques and other collectables.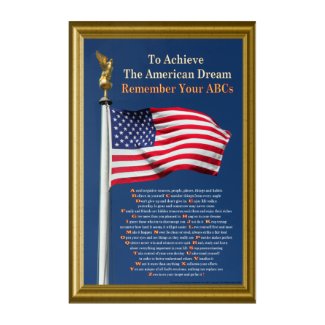 To Achieve The American Dream Remember Your ABCs Acrylic Wall Art
by
Wanda_Hope_Carter
View more American Acrylic Wall Arts at
zazzle.com